Clan Rally 2003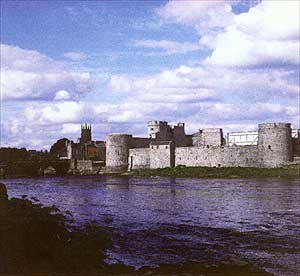 The historic and picturesque city of Limerick played host to the O'Dwyer International Clan Rally 2003, held at Jury's Hotel 26th-28th September.
Bishop O'Dwyer of Limerick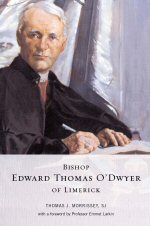 It was an activity-packed weekend celebrating the life of former Bishop of Limerick - Edward Thomas O'Dwyer (1842-1917).
Born in 1842 in Holy Cross, Co. Tipperary, Edward Thomas O'Dwyer spent his formative years in Limerick City. He was appointed Roman Catholic Bishop of that city in 1886. He was one of the most remarkable figures ever to oversee the Bishopric of Limerick. Fearless and outspoken, he ruled his diocese to the spiritual and social benefit of his people.
He is quoted as saying "My duty as a bishop is to put God's law without fear or favour before you and to speak the truth."
Bishop O'Dwyer's ancestors were tenants of large tracts of land at Cullen on the Limerick-Tipperary border so that he was well aware of the problems faced by the Irish tenantry in the 19th century. But some of the methods employed by the tenants to improve their conditions were publicly condemned by Bishop O'Dwyer. Fo rexample he said "You cannot mark a man out for boycotting without a terrible risk of crime, the crime of murder." For this he was villified on public platforms. His respone was - "Was I to stifle my consicence for popularity?" yet, he was misunderstood by many at the time.
Following the Easter Rising of 1916 Bishop O'Dwyer was appalled at the execution of its Irish leaders. His was the voice that rallied a confused and distracted nation.
"He flung to a listening world
The war cry of Ireland's fight
And showed that her holy dead
Had battled for truth and right"
The Freedom of Limerick was conferred on him in September 1916. In his gracious speech of thanks he included comments on "the unsteadiness with which the wind of popular favour blows". This was, perhaps, one of his last "Hurrahs". He died at his palace in Corbally on 17th August 1917.
"He is dead but we do not weep
We shall keep his memory green
But our thoughts shall be thoughts of pride
That such men as he have been"